Your trusted partner in business
We extensively specialize
in all aspects of Cornelian Cherry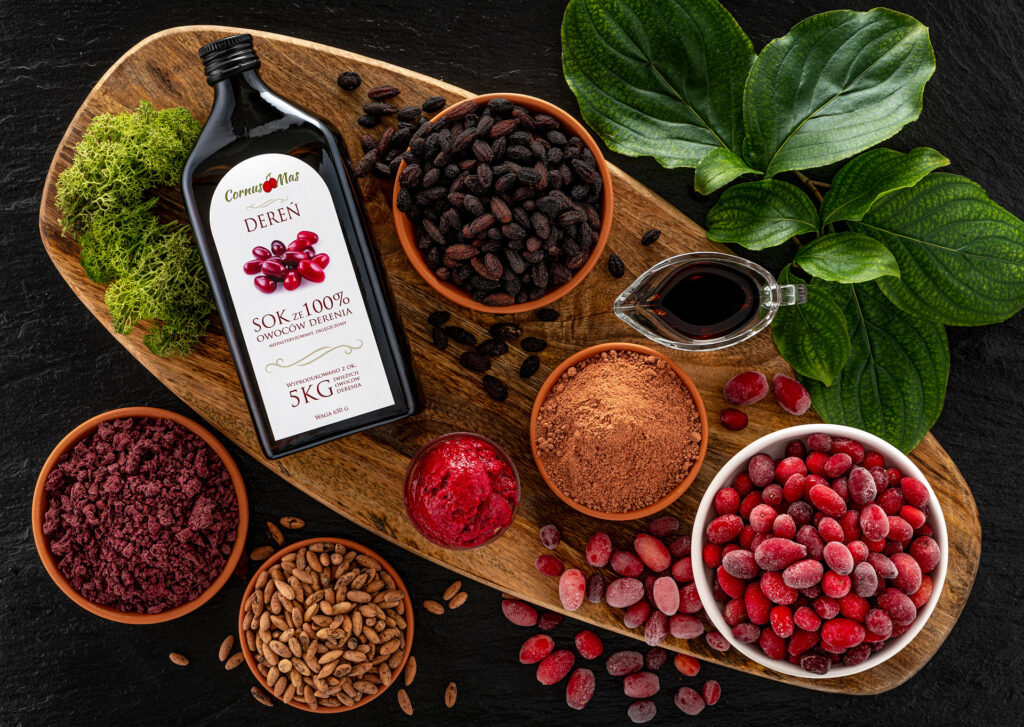 Our Company was established in 2004 and has been specializing in healthy and natural products to this day.
The unique properties of Cornelian Cherry brought this product to our attention, and convinced us to specialize in all aspects of this unique fruit, in all its forms. We are continuously expanding our knowledge base about the benefits, varieties, and cultivation of this unique fruit.
We are the only company in Poland specializing in Cornelian Cherry products.
You may always find us at national and international fairs, expos, conferences, such as:
Anuga (Germany)
Riga Food (Latvia)
Polagra (Poland)
& more
We are present at each KUPS conference (Poland). On occasion (upon request) we are also able to bring in renowned keynote speakers on the topic of Cornelian Cherry and its health benefits (most recently a speech by Dr. Alicia Kucharska, at the KUPS conference in Karpacz, Poland).